For those of us that have been gamers for a long time, it would come as no surprise that some of us wish that we could make gaming a full-time job and earn money from it. Playing video games for a living may sound like a pipedream to your parents, but in 2024, it is a reality.
Some of the topmost competitive gamers nowadays can make upwards of $1 million a year. And yes you're not hallucinating, this figure is very much the industry standard these days for many pro-gamers.
The portion of earnings may come from a plethora of sources, i.e. Twitch.tv member subscriptions, competitive game prize winnings, YouTube revenues, and brand sponsorships.
Becoming a pro-gamer is a lot more work than it seems to be. It takes just as much work and dedication as that of Olympic athletes. Because the barrier of entry for pro-gamers is low, you have to come in with not just your passion but also need talent and a lot of commitment and dedication. The competition for entry in this field is just that high.
Twitch Streaming
Competitive gaming aside, not all of us have that oomph factor that would make us pro-gamers from the get-go. Many of us are average players at best and not so into competitive gaming. Some of us just want to have fun while playing games and also make money on the side while doing so.
Luckily for us, Twitchland is just the place for us average people. Twitch has a membership of around 100 million – that is quite a community to broadcast on.
Some of us like to watch because we're lonely, bored, or simply really enjoy (like myself) watching someone else play and relive their favorite games. And you can stream anytime since the platform is open 24 hours, 7 days a week.
Just Be A Bit Above Average
Many Twitch streamers who are successful are known to be interactive with their followers.
Don't be that one player that keeps mute and makes the session very dull. Try to add some humor to your streams. If you can scream when you are shot or die while playing on stream, do it.
Most of the viewers are watching your stream not just because they like the game you're playing. They want to be entertained, so try to be as quirky and unique as you can be while still being yourself on stream.
Keep your viewers entertained and you won't even notice when your stream donations will come pouring in.
+1 For Gamer Girls
The whole "eBoy" and "eGirl" dynamics are pretty much predictable. Girl gamers get a leg up since, traditionally, the majority of the audience on twitch and other streaming platforms are boys.
If you want to make a little extra money playing video games, your being a girl helps a lot. Pretty girls do better and have an easier time earning income, as long as they're not noob players or behave obnoxiously.
Personality and looks can play the 'make or break' factor here. People use Twitch as a form of entertainment. It's not simply about having a screen recorder, a good microphone headset, and a consistent schedule — although those things are important too.
Think about the style of gaming you want to share with your audience. Some people are goofy, some are cringy, while some simply share their lives, and some focus purely on gameplay.
What is your ideal audience? How do you plan to appeal to them? Are you building a brand or personal style that can make you unique?
Even the world-renowned YouTuber PewDiePie began his journey playing horror games, screaming at the top of his lungs, and cussing in Swedish.
How To Register On Twitch
One of the biggest game streaming platforms is Twitch.tv, so we will focus on Twitch. Twitch has made registration quite easy, and it does not take long to create an account.
Twitch has online chat support and Twitch forums for tech support if you encounter any trouble uploading or connecting.

1. Start by signing up by creating both a password and username. You'll also be asked for your email address and birthday. You can decide to cut this out by linking to the new Twitch account that you are creating to the Facebook account. Before you can join, you must be above 13 years of age.
2. Try to download the Twitch app on your laptop or PC. Make sure that you download the one that is compatible with your device.
If you want to stream using your laptop or PC, it is easy as all you'll need to do is to press the "Stream Key". It will be visible on your Twitch Dashboard. Copy the key and paste it into your broadcast software.
3. Some players want their viewers to see them as they play. To do this, get a video capture device i.e. a webcam, and connect it to your broadcast software. If you want them to hear your voice, you should consider buying a microphone if the webcam, headset, or the onboard mic on your device is bad quality. For those that want to be quirky or witty on their streams, always get a good quality microphone to allow their viewers to hear their commentary.
4. Set up a PayPal account to get the money that accrues to you from streaming. Link your PayPal account to your Twitch account to allow you access to your earnings. Patreon is another option to give your viewers the option to support you and also get access to exclusive content via Patreon.
1. Ask For Donations
Setting up donations on Twitch is one clever way that you can earn money while you play and stream to your virtual horde of followers and casual internet strangers.
Once you've signed up to a video game streaming platform, you can then place a donation button on the channel that you are running. This allows your viewers, who love to watch you play, to donate to you. A large number of streamers out there who are starting up mainly start making some money through this method.
It could be as little as one dollar to as much as thousands of dollars. There are a lot of people in the gaming community that won't mind throwing a little bit of coffee money to support a streamer that they like.
Just don't expect to get thousands of dollars from the get-go or from a single donor. It is not a very common gesture and most of the time it is mostly an accident filling up the amount they want to send.
One great thing about donations is that your audience isn't expected to pay to subscribe to Twitch if they are shy or they don't want to form a long-term commitment. And at the beginning of your streaming career, you don't have the minimum number of followers to enjoy this perk anyways.
No matter how small or large your follower base is, you can still benefit from the donation option. The random strangers and dedicated followers that love to watch you play video games can decide to give you money with no strings attached.
2. Collect Bits
In the past, we would've had to play a lot of video games to earn even a little bit of coffee money through donations. But, through countless innovations in streaming technology, times have started to change. Can we thank the Bits feature for this?
In 2016, Twitch made an announcement that it will be introducing "Cheering", a tipping system. This system was created to offer the viewers the opportunity to give the streamers they love "Bits", an online currency native to Twitch.
When Bits are converted to USD, it's ranked at $1.40 for every 100 bits spent.
A lot of viewers on Twitch are known to earn anywhere between 5 Bits – 100 Bits when they watch ads spanning a minimum of 30 seconds.
Bits can also be purchased through the Amazon payment system. If a viewer has a player he/she wants to support, they can show their love by giving that streamer some Bits.
How does a viewer give a player bits? It's quite simple.
Lets say that a viewer fancies what a player did in the game, he or she can type in 'CheerXX', in the channel/streams chat bar, with the number 'XX' typed denoting how many Bits will be gifted to that player.

100 Bits roughly translate to about $1 for the streamer.

Let's say a person types 'CHEER100', the player will receive '100 Bits'.
3. Collect Subscribers
Playing video games and raking in donations is not all there is to earning money streaming. Collecting subscribers aka getting recurring donations is another way to make money on Twitch.
Twitch has 1.7 million live streamers altogether but only 17,000 of them are Twitch Affiliate Partners. So, when you do get to enter this category, you are considered to be in the 'Big Leagues'.
Subscriber count may vary depending on the exact community, target audience, and the number of viewers. To get a subscribe button, you need to join Twitch Affiliate partners.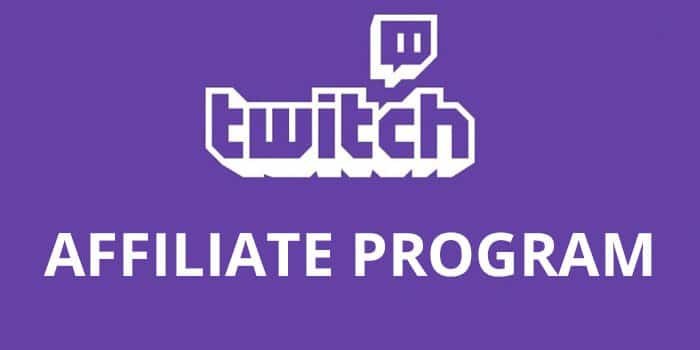 In order to become a Partner and get the subscribe button, streamers must have:
At least 50 followers over the last 30 days.
At least 500 total minutes broadcast.
Broadcast for 7 unique days.
Have an average of 3 or more concurrent viewers while streaming.
All content must be DMCA (copyright free) and within their terms of service guidelines.
Even if you have a large following of at least 500 viewers that regularly watch you play video games and you are made a Twitch partner because of it. To earn more money on Twitch, you need to make it your goal to become a Twitch partner. This role comes with a lot of perks.
It's hard to give you an approximate but generally, if you have at least 300 subscribers, you can make anywhere between $10,000 to $15,000 with a regular viewership of 100+ viewers per stream.
Increasing your level comes with quite a bit of effort and commitment. If you reach this point, things are bound to get more serious. You won't just be making pocket change for survival, you'll be making a full-time wage while having fun gaming.
Those who subscribe to your channel are people who not only like your gaming style but also find you entertaining and they won't mind seeing you succeed.
The one thing that you should know is that you do not need to be a perfect gamer before you can start earning any money. All you have to do is just be entertaining.
It is quite common to see those that do not understand a lot about gaming, amassing a lot of followers. Why is that so? Because they understand how to not only be entertaining but also market themselves too.
If you have any social media following, try and get your social media followers to become your Twitch followers too, and you'll be off to a good start.
4. Utilize YouTube
You can earn money with a YouTube channel as well. There are a lot of gamers who earn quite well from prerecording gameplay and posting them on their YouTube channels. Creating a YouTube channel can also help you to boost your earnings as well as your Twitch following.
Try to upload videos regularly and make your content more varied to target a wide range of audiences. You can post highlight reels of your gameplay, do walkthroughs, discover hidden bugs in video games, give reactions and reviews to the latest releases, etc.
If you have an established YouTube Channel then consider applying to the partnership program on Twitch leveraging that userbase.
5. Earn AD Revenue
Nobody likes third-party ads (except maybe the brands running them) but, they are an essential part of a streamer's livelihood. Advertisements are an effective way for a streamer to gain revenue streams on their gameplay not only on Twitch but also on YouTube viewership.
Monetization is one way the majority of YouTubers and Twitch Streamers make money. Once you become a Twitch partner, you get a part of the revenue from the ads. This is usually dependent on how many subscribers you have. You can customize how many ads you want to display per hour during your video game stream in your broadcasters dashboard.
Even if you have at least 100+ subscribers, you can expect to earn $250 every month from the shared ad revenue. This costs the viewers nothing but a few seconds at the expense of the brand partners and you get free money. I would advise going as far as reminding your viewers to disable Adblock in support and in chat.
Twitch is now owned by Amazon so if any purchase is made by clicking on ads, then the revenue is split between you and Twitch. You'll be paid via PayPal.
Conclusion
Though earnings and success may differ wildly from what you expect, it has been shown that video game streaming can be profitable to those that are dedicated. For a small portion of Twitch streamers, this has become a full-time job that takes care of their livelihood and more.
Streaming while you play video games offers you the necessary exposure and experience that allows you to become a professional, and even compete well in the eSports championships.
At the very least you might end up with a close-knit group of online followers and a new set of friends. You need to go in with a realistic set of expectations and have fun. If you really think about it, you should be having fun first to spread it around. If you the gamer yourself is not having fun then how can your viewers have fun as well?
If you decide you don't want to make it your full-time job, you can use it to make some extra cash as a side hustle. In that case, it would be like driving Uber or freelancing, except streaming and playing video games on Twitch is tons more fun!